ABOUT CRANIOSACRAL THERAPY

CranioSacral Therapy, or CST for short, is a gentle hands-on therapy that taps into the body's own natural self-corrective abilities.
By working with the fluids, fascia, muscles and bones the therapist is able to affect a change in the musculo skeletal system.
This system connects with the skull and the spine, which houses the brain and spinal chord.
A well functioning central nervous system determines how relaxed, capable and resilient the healthy of an individual will be throughout their life.
TESTIMONIALS
"My six year old was due to have grommits fitted due to a recurrant ear and chest infection. He had a treatment with Heath, never had grommits fitted OR recurring infections-He is now 18 years old"
"My baby had silent reflux, wind andconstipation. one treatment, nomore of the above and was a happy, smiling and sleeping baby"
"I was bed-ridden with chronic migraines for four months awaiting a surgical procedure. I was taken to Heath, after first treatment my headache went completely-My specialist was delighted!"
Adults with back pain, Migraines,Sinus, all reported wellness after CST.
How many sessions are needed? Depends of course on the presenting issue, but babies 1-2 treatments normally, severe conditions may need more.Children, as above but normally 1-2 treatments. Adults 1-3 treatments. We will not bring folk back unless really necessary.

CONVERSATIONAL HYPNOSIS
ABOUT HYPNOTHERAPY

Contrary to popular belief hypnosis is NOT a state of unconsciousness when the mind is taken over. IF you were unconscious how would you hear what the therapist was saying??

You remain fully aware of what is happening and be in a very pleasant state of relaxation.
There are MANY conditions that can be treated with hypnosis, Stress, Phobias, Depression,
SMOKING
.....The World Health Organisation (WHO) say that 1 in every2 smokers WILL die of a smoikng related disease-Is that what YOU want to happen to you?
The need for
WEIGHT REDUCTION
, as excessive weight can lead to Diabetes and other complications.
HYPNOBIRTHING. BIRTH HYPNOSIS

Learn how to relax quickly whilst you are experiencing the birth process.
Learn how to motivate yourself to control your thoughts and the pain threshold.

If there is no anxiety, the muscles relax and the body is in harmony with the mind, to create a less stressful birth.

Some A-LISTERS who have benefitted from the process:
Angelina Jolie - Miranda Kerr - Jessica Alba - Gisele Bundchen - Kate, Duchess of Cambridge, it is rumoured, tried the new trend for a pain-free birth.

*****In 2014, professional singer, Alama Kaute, was hypnotised whilst a tumour was removed from her throat. She sang throughout the operation, by doing this, Alama enabled the surgeon to save the vocal chords !!!*****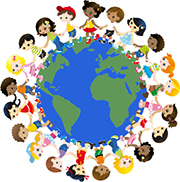 , A non-profit organisation who are committed to help raise funds to finance therapies for Autistic Children.
As the logo implies we are non-denominational and all children are invited, regardless of race, religion or nationality.


www.advocates for autism.ie is the CHARITY, and they are inviting The Heath Wilson Clinic to give

a talk and demonstration about CranioSacral Therapy and how it can help improve the lives of , not only children, but also adults.